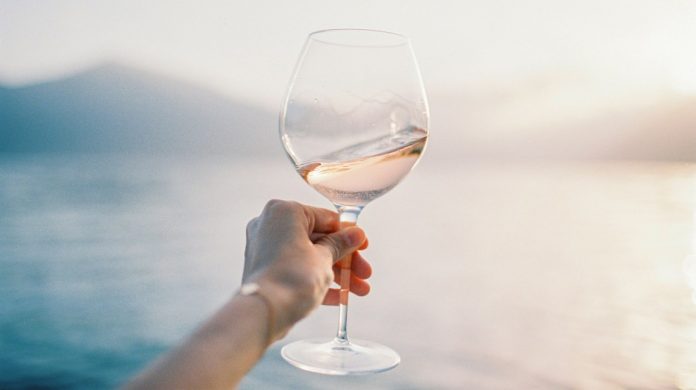 Yes, that's what I just said!  Wine, indeed such a legacy that has been thriving hearts over the previous decades until the present. Anyone can drink liquor, but have you ever thought of having a passion about wine? For a moment you could have thought, does it even exist? Well, yes, that would be me. No, it's not a craziness. Honestly, can I tell you? Wine is an art; the tannin is the artist!  Well, let me have you a quick recap on the anatomy of wine.
Wine study is segregated in two segments: Vine, the field of climbing plants that reap grapes and wine is actually made from fermenting the juice of grapes. But hey! We got more ……. In other means, we also have viticulture- the study of wine growing and enology -study of wine making. Wouldn't you like to know the culture of wine?
6000 BCE ago, the kvevri, an earthenware vessel hailing from Caucasus-modern day Georgia, the fermented wine would be kept in the Kvevri and hence would be capped with stones and clay, and sealed for several years. But now we have wooden barrels that preserve wine for years! Did you know that the wooden barrels assist in executing a tannin taste in the wine? Even though the 750 ml standard wine bottle you have at home live up for years! one among the best parts of wine.
Let's have a look to the biggest wine producers around the globe. I am so excited!
At the Top, France, Second–Italy, Third – Spain, followed by others such as US, Argentina, Australia, South Africa and China. France has the highest statistics of 46.6 % with Italy at 44.7% and Spain at 41.6%. The growth of vineyard itself is a longing process until the field turns out as veraison. Grapes reap for four seasons apart from Tropic, Arctic and Antarctic places.
We have had enough studies so far, right? Wine is so vast; we never get enough of learning the intense psychological factor of wine and its characters. As such, the best way to identify wine encircled by all its characters is Terroir. I would definitely appreciate a wine that tastes like terroir, which is the wine tastes the way it was grown and made in its originating region. You won't believe me! There are more than 10,000 grape varieties that exist, and only 18 noble grapes that are known for wine. However, among the 18, I am friendly to 7 of them. Hence you may not believe it, But I am very picky about pairing my wine with the food I have. I would have chardonnay with my pasta…hmmm… yummy… my favorite dish and it goes well with a creamy one from its acidity, Riesling with a spicy chicken tikka, Pinot Noir with chicken curry because it's flexible wine and Merlot with grilled chicken.
I owe this opportunity of being knowledgeable about wine to my school Vatel Mauritius. I would not buy wine as a random person; I would filter out its characters and type of grape. Trust me, you can do that too, I believe it's really classy to know about wine, you are just yourself, browsing about the specific wine that will best fit your nights and dishes. But if you had given me a choice between white and rosé, I would go for rosé! I love its feminine touch, the fruity taste with a balanced tannin and it just suits everything around you. One important thing I would like to remind you, Swirl your wine glass!
Why so? Each swirl reveals another layer of taste to your palate. A wine glass boasts several layers of personality and you appreciate the taste within the layers that is delivered on your taste buds until its finally over. Always take your time with your wine, it can be your best friend too! If you are a wine lover  or you want to learn about its art, head on watching the Bottle Shock a 2010 movie ! it portrays the wine tasting culture in old Paris around 1976, a blind tasting competition which honored  California  Chardonnay and  California Cabernet Sauvignon as the top wines over French wine.  Despite its fiction features, this movie will indubitably entertain you on the enthusiasm of appreciating wine.
'The classic wine fulfills all five senses: vision by its color, scent by its bouquet, touch by its freshness, taste by its flavor and hearing by its glou-glou' By Paul Bocuse
I would also love to add; Un Verre de Vin Ça Fait du Bien.