Mauritius fashion designer, Akhil Tooree had the opportunity to unveil his creations during the 1st annual Mauritius Business Awards at the Agansana Balacva resort. With a team of 15 models who graced the catwalk with a fantastic collection that was second to none.
With the opening performance Akhil Tooree, finally gave shape to what fashion in Mauritius should really be about — and what everyone else, for that matter — had been missing. He gave it heart and history; elegy and urgency. He gave it a ley line that connected New age,   "the red carpet ambiance,". Most of all, he gave it scale.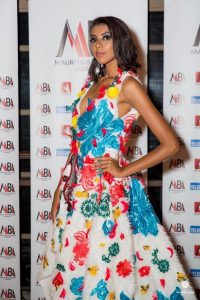 There were more than 15 beautiful models, male, and female running the terrace at the Angsana Resort streaming back and forth showing to the world that Mauritius can do travel, tourism, business, music, and of course can excel in fashion too.
In the end, the models stood frozen like a very glamorous perp line and swarmed the audience, contorting their way among the tables in movements that toggled between ecstasy and excitement.
The effort could easily have come off as bloated and self-important, except the clothes were so perfectly restrained. Akhil Tooree has definitely got a sense of style, creativity and is inspired by the greats that came before him. He is definitely armed with the quality of talent that will put Mauritius fashion firmly on the map. His dreams of being a globe-straddling public brand are in the making and it will be monumental for fashion and country.
With guests which included some of the top CEOs, entrepreneurs, and business owners in Mauritius as the audience. Akhil Tooree's last walk into 2021 was an absolute hit. Watch this space for this gentleman, the best is yet to come!!