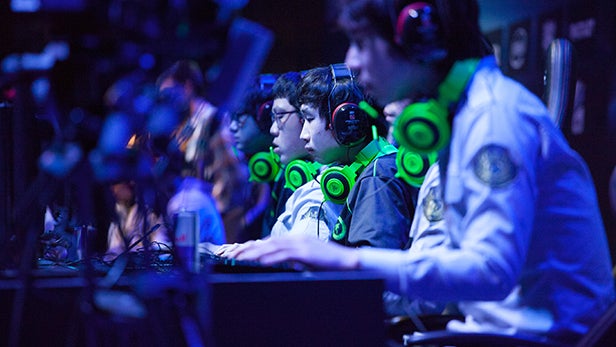 Online gaming has evolved so much over the years. Through the economic boom of technology in the 2000s, there has been the emergence of multiplayer online games such as World of Warcraft, Leagues of Legends, and Minecraft in the 2010s. Ever since, the gaming industry has not stopped growing. It is estimated that, by 2023, the market value of video games will be worth over USD200 billion (Statista Research Department, 2021).
One of the reasons why online gaming has gained so much success is the amount of viewership that it garners. Online streaming services such as Twitch and YouTube have given opportunities to many gamers and content creators to become visible and amassed a huge number of followers and subscribers. Streaming has allowed non-professional gamers to succeed in the gaming industry and even compete in tournaments. During the pandemic, there has been the rise of many tournaments such as Warzone Wednesdays, Minecraft Mondays, and Minecraft Championships in which many big creators participated and popularised the games. These have also allowed many small creators to get recognition such as WarsZ, teamed with Vikkstar123, who won Warzone Wednesday thrice back in May 2020.
Minecraft is another game that is trending at the moment. A lot of streamers are very active on it, as it has led them to get viral during the time of the pandemic. Minecraft is played by thousands of people across the world. Even YouTube legend, Felix Kjellberg, also known as 'Pewdiepie', plays through hours of Minecraft content and generates millions of views in every video. There are renowned Minecraft servers that have thousands of players, such as 'Hypixel' and other servers that fixate on role playing, like the 'Dream SMP'.
As more young people are getting involved in the gaming industry and bringing in millions of dollars every year, it is attracting conglomerates. Esport organisations such as Faze Clan are signing content creators across the world and giving them a platform and a brand name to expand their viewership. Through the selling of their merchandise, advertising, and brand deals, creators are able to work up a large amount of revenue, depending on their CPM (cost per impression). Furthermore, they can also post VODs on YouTube, allowing them to monetise their videos.
The evolution of gaming from arcade to PC games and now online gaming, shows the impact of technology in the entertainment industry. With the advancement of virtual and augmented reality, gaming companies are now targeting adults, as its demographic is changing. Games are being designed to appeal to the older generation, making online gaming the biggest lucrative market in the entertainment industry.