There are not many places in this lovely Island where you can hear phrases 'Mamma Mia!' or 'Squsitio'. However ,there is one ristorante in particular that is really keeping the Italispirit alive.Introducing La Botteghita Cafe.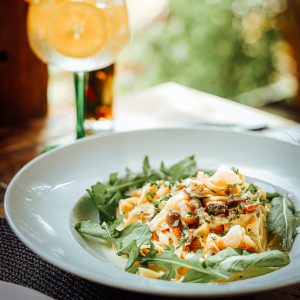 Situated in Grand Baie, this opulent restaurant boasts a classy ambience and a decor that is simultaneously exuberant and calm.  The restaurant offers an 'authentic Tuscany-Emilian cuisine, Pizza and Pasta'  and they also have an in-house bar.
It seems its legion of customers also agree that this italian restaurant in the middle of the Indian Ocean is certainly amongst the best as La Botteghita Cafe this year received the nomination for the Best Restaurant in Grand Baie at the Mauritian Restaurant Awards.
The voting is currently live at www.mauritiusrestaurantawards.com, so if you fancy a bit of Mamma Mia then we recommend La Botteghita Cafe. Try their menu and make your vote count by at least supporting at the upcoming awards
La Botteghita address: La Botteghita, B13, Grand Baie
La Botteghita Contact Details : : 263 1635