Brooklyn Nine-Nine
Brooklyn Nine-Nine is a sitcom set in a Brooklyn police precinct. Andy Samberg is playing the main character as Jake Peralta. The show comes up with comedic plots while appealing to the cop-show enthusiastic fans.
Superstore
Superstore is about a group of employees working in a fictional supermarket, Cloud 9. The show focuses on the struggles faced by the employees in both their professional and personal life.
Schitt's Creek
This show has been around since 2015 and has recently risen in popularity, especially after its numerous nominations and wins from several awards shows, like the Golden Globes. The show focuses on a wealthy couple who have to move to a small town, Schitt's Creek, after losing all their money.
Ted Lasso
Ted Lasso is a small-time American football coach. He was unexpectedly hired to coach a professional English Premier League football team, despite having no experience.
Community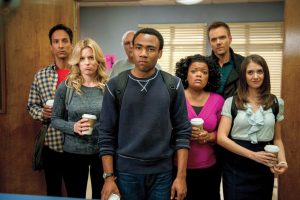 Community is a comedic series about a misfit group of students attending a community college in Columbia.
The Good Place
The Good Place is a comedy show based on the afterlife, featuring Kristen Bell as the protagonist. It involves a group of people figuring out strategies to avoid being sent to the Bad Place while learning to be better persons.
Sex Education
The British show is about a group of teenagers going through changes emotionally and physically. Asa Butterfield, who plays Otis Milburn, tries to help his college peers using the knowledge he has acquired from his mother, who is a sex and relationships therapists.
Unbreakable Kimmy Schmidt
The series revolves around Kimmy, who was kidnapped as a teenager by a cult leader. She was forced to live in an underground bunker for years while believing that the world was destroyed and that she is among the only survivors. After being rescued, Kimmy wants to make the most of her freedom while adapting to the hardships of modern life.
The New Girl
Zooey Deschanel's performance as Jess Day, an elementary school teacher, who has to move into an apartment with three men, captured many hearts. The show comedic aspects are from the personalities clashes, relationships and hysterical situations they found themselves in.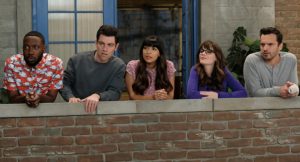 Derry Girls
This hilarious teenage show is set up in the 90s during the political conflict of Northern Ireland. It portrays the various challenges faced by five schoolgirls in that time.