Mauritius favorite fusion 'bouillon' can be found at each corner of the island.  However, Tipiks is well established and has an amazing bistro concept which was curated and designed by the owner itself; Mrs Elizabeth Ramtohul.
Elizabeth who runs the business alongside her husband has a distinct personality driven by focus and motivated by a desire to succeed and share the excellent culinary she has spent years to perfect.
Tipiks is your must-see stopover if you love Chinese cuisine. Driven by this enthusiasm, the restaurant opened its doors in August 2020. At Tipiks you will explore a wide range of meatballs(boulettes) such like: chouchou, charmai ,teokon, chicken caps while also stuffed chilli and wantan. The meatballs are freshly prepared by the team.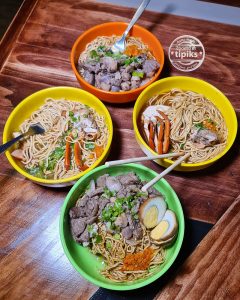 Speaking of, Tipiks walks us through its flavors of mine bouilli served with signature accompaniments like fresh octopus and chili sauté or even crab broth. Besides, Tipiks is very commendable for its fried rice, using shrimps, peas, smoked chicken and, red and yellow peppers which actually makes it a festival of flavors and colors. The restaurant is open for lunch service and dinner until 8pm
Tipiks is located in adjacent of a commercial premise at Berthaud lane, Quatre-Bornes, Mauritius. You can order your food on 4282767 while also dine in, as Tipiks provides ample seats to accommodate its fellow customers.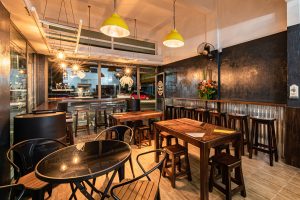 For those who are attending the Mauritius leading food festival, Hungrynation . You would be excited to find out that Tipiks would like to welcome you at their food stall for the Hungrynation Food Festival taking place on 29th May 2021 at L'Embrasure Le Petit Morne. To access them, you may buy your tickets at Ticketshop.mu and enjoy various food stalls as well.
In the meantime, discover more of Tipiks menu by logging on to their social media links below: